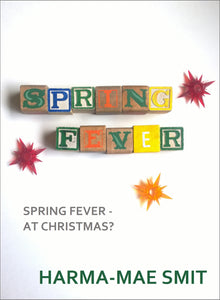 It's Christmas, yet Emily has spring fever. Could this mean she's ready for romance?

Emily had always enjoyed her independence, until she woke up this Christmas season feeling restless and discontented. It wasn't her job—she loved her job. This is the same restless feeling she used to get in school, when the teacher droned on and on and she stared out the window at bright blue skies, longing to be out in the warm sunshine...
When everyone around her was falling in love.
Emily hasn't been looking for love. She even let a good opportunity get away. But since it definitely isn't spring time, maybe her restlessness means she's ready to take finally take the plunge into romance... Will she have another chance with the handsome and charming opportunity she missed?

This short romantic read will bring you into the spirit of the season!
This product is an eBook. Upon purchase, you will be given an option to download immediately, and a download link will also be emailed to you. Enjoy! Questions about eBooks? Check out 'How to Read Your eBook.'