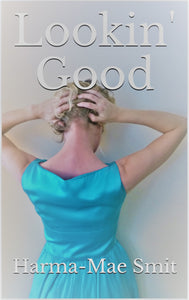 Sometimes you really like a guy, but nothing you do seems to get his attention. Yet you still imagine if you just wear the right outfit - show up at that party he'll be at - act confident enough - everything will fall into place, and everything will change. Why should this party be any different than the dozens before it? Yet your hopes bounce upwards regardless. The crushing disappointment of previous evenings don't anchor those hopes down to earth.

This time is different. This time you're wearing the right dress.

That's what this story is about.

A short, five-minute read by Harma-Mae Smit.
This product is an eBook. Upon purchase, you will be given an option to download immediately, and a download link will also be emailed to you. Enjoy! Questions about eBooks? Check out 'How to Read Your eBook.'